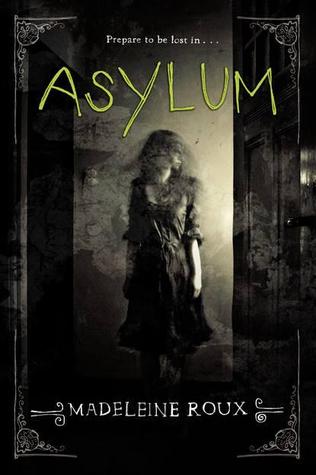 Asylum
Author: Madeleine Roux
Genre: Horror, Thriller
Goodreads Blurb:
Asylum
is a thrilling and creepy photo-novel perfect for fans of the
New York Times
bestseller
Miss Peregrine's Home for Peculiar Children
.
For sixteen-year-old Dan Crawford, New Hampshire College Prep is more than a summer program—it's a lifeline. An outcast at his high school, Dan is excited to finally make some friends in his last summer before college. But when he arrives at the program, Dan learns that his dorm for the summer used to be a sanatorium, more commonly known as an asylum. And not just any asylum—a last resort for the criminally insane.
As Dan and his new friends, Abby and Jordan, explore the hidden recesses of their creepy summer home, they soon discover it's no coincidence that the three of them ended up here. Because the asylum holds the key to a terrifying past. And there are some secrets that refuse to stay buried.
Featuring found photos of unsettling history and real abandoned asylums and filled with chilling mystery and page-turning suspense, Madeleine Roux's teen debut,
Asylum
, is a horror story that treads the line between genius and insanity
Published/ing: August 20th, 2013 Harper Teen
Rating: 3.5/5

This was a really interesting book. If you have read Miss Peregrine's Home for Peculiar Children, then you already understand how this book is written.

If not, then be ready to stop reading at night.

Madeleine Roux takes her sci-fi zombie apocalypse writing to the haunted halls of Brookline Dormitory/Asylum.

The book's writing is a bit boring at some points, and less personable, but coupled with the ghoulish pictures, it creates a horror film in your mind.

Dan, the main character, is also less a character, more a detail of the plot. He doesn't have many specific interests and is more the one that opens doors and gets in trouble so that the plot can keep moving.

There were many points in the book that were a bit blurry as well. The plot was well thought out and was left open at the end so that the second book can come in, but some of the details weren't as clearly written.

The setting was interesting too; a college dormitory in a small town in Connecticut. It didn't really affect the plot, but it was an interesting choice of setting.

I don't think this book was great, like other horror books I've read or Madeleine's other books, but it was worth reading.


The second and final book in this duology was published on August 26th.